In the News
Samaritan Daytop Gala Raises Over $730,000 to Support Life-Saving Programs for Some of New York's Most Vulnerable Citizens
(October 30, 2017 - New York, NY) Samaritan Daytop Foundation hosted its annual gala and raised more than $730,000 to support Samaritan Daytop Village's rich array of programs and services including life-saving treatment programs for those battling substance abuse, innovative services for veterans, and programs for homeless individuals, families, women, children, and seniors.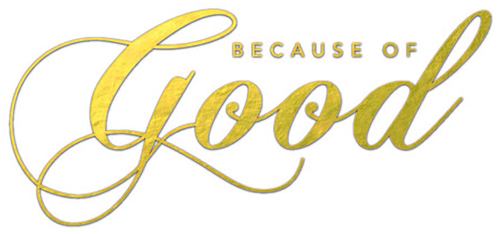 Honored for their work as activists and philanthropists in the fight against poverty, homelessness and drug addiction were former New York Mets player and manager Bobby Valentine and award-winning actress and producer Luna Lauren Vélez. J.W. Cortés, Marine combat veteran turned actor, MTA police officer, singer and philanthropist, and a recurring star of the Fox series Gotham, was the Master of Ceremonies.
The 2017 gala, attended by more than 350 philanthropists, business leaders, industry colleagues, agency employees, and government officials was held at the Tribeca Rooftop.
Addressing the guests, Samaritan Daytop Village's President and CEO Tino Hernandez said, "Tonight's honorees, Bobby Valentine and Luna Lauren Vélez, share a common bond of compassion and a willingness to help others struggling with problems like substance abuse, homelessness, and mental health disorders. I thank them, and you, for the generosity that enables Samaritan Daytop to assist the most vulnerable of New Yorkers."
Mr. Valentine is a former professional baseball player and four-time major league manager. He played for the Los Angeles Dodgers, California Angels, New York Mets and Seattle Mariners. He currently serves as Executive Director of Athletics at Sacred Heart University in Fairfield, Ct., and is a prominent restaurateur and filmmaker.
Named among the Top 25 Most Powerful Women by People en Español, Ms. Velez is an award-winning actor. She can currently be seen on ABC's "How to Get Away with Murder" as Dean of Middleton University Soraya Hargrove, a recovering alcoholic. Recently, she starred and produced the indie movie Adrift (2016), playing a Long Island mother dealing with her son's chronic drug addiction and the devastation of America's heroin epidemic. Ms. Vélez who was on set filming a new movie addressed the crowd through a video she had recorded in upstate New York. New York City-based stylist Santa Cruz accepted the honor on Ms. Vélez's behalf.
Among the evening's highlights was the premiere of a short documentary highlighting Samaritan Daytop's extraordinary work. The film "Because of Good," produced by Bear in the Hall, recounts the inspiring stories of three former Samaritan Daytop Village clients who overcame insurmountable odds: Stephone Webb who successfully beat a 20-year addiction; Sharon Garcia a formerly homeless mother of seven who has reunited with her children and now lives independently; and Hayley Johnson, a female Navy veteran, who overcame an abusive relationship and homelessness to help other veterans who suffer with PTSD. The film's stars attended the gala.
Included in the evening's fundraising total, Mr. Hernandez said, was a gift of $410,000 to Samaritan Daytop from The Eric D. Hadar Family Foundation, the Presenting Sponsor of the gala.
Broadway performer and American Idol contestant Frenchie Davis attend the event as well as other notable guests including celebrity fashion stylist Ty Hunter, actor Hisham Tawfiq (NBC's "The Blacklist."), TV and film actor Marc John Jeffries ("Treme" and "Losing Isaiah"), Entreeg reggae recording artist Dylan Dilinjah, celebrity chef Darryl Harmon, and SMF Global CEO and consultant/stylist Sean Frazier.
A rousing live auction offered unique items and experiences, including an evening with Mr. Valentine at his restaurant, Bobby V's and autographed New York Mets jersey as well as a day with Ms. Vélez during the holidays. A separate paddle raised $45,000 towards the MOMS (Maximizing Opportunities for Mothers' Success) Project at Samaritan Daytop Village's Young Mothers Program (YMP).
Platinum Sponsors were the Marks Family Foundation, Monadnock Development, LLC; Pitta, Bishop & Del Giorno, LLC; SERA Security Services, LLC; and anonymous. Gold Sponsors included Arthur J. Gallagher & Co., Chem RX Pharmacy Services, and OneGroup. Silver Sponsors were RHR Funding, LLC, and four anonymous donors. Bronze Sponsors included Brightpoint Health, Damian Family Care Centers, Greenberg Traurig, LLP, LabCorp, Tristate Apartment Furnishers and an anonymous donor.
###
About Samaritan Daytop Village: For more than 50 years, Samaritan Daytop Village has been improving the quality of life for New Yorkers facing adversity. We are nationally-recognized for our work in treatment for substance use disorder, specialized services for veterans, and services for homeless individuals and families. Our continuum of services includes health care, mental health care, addiction treatment, employment and training services, care coordination, and transitional and permanent housing assistance and services for seniors. Annually, Samaritan Village serves over 28,000 people at more than 50 facilities throughout New York City, Long Island and upstate New York, and we continue to grow.
Samaritan Daytop Foundation raises funds needed to further the lifesaving and life-changing work of Samaritan Daytop Village.